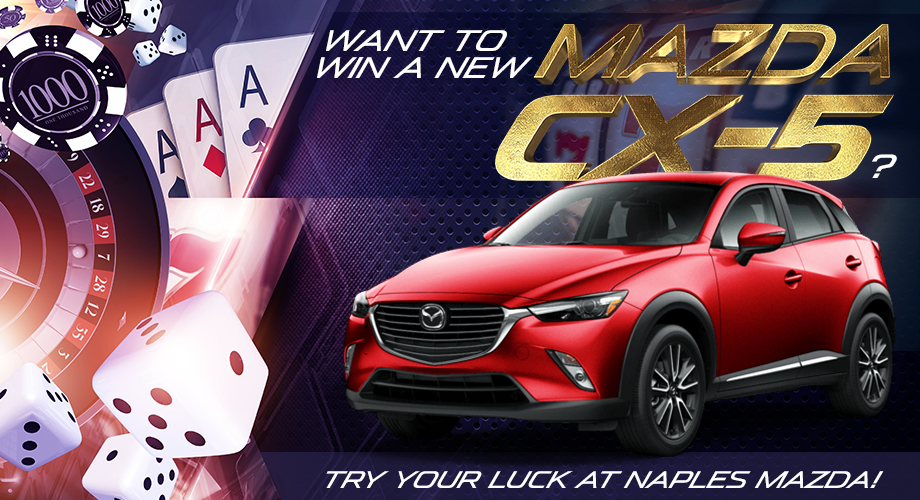 It's almost time to select our Mazda CX-5 giveaway contestants! 

We will be choosing 20 contestants to participate in our Mazda CX-5 giveaway and Renda Broadcasting will be selecting 5! That's a total of 30 participants!

If your name is picked, we'll notify you at least 5 days prior to one of our events on July 8th, July 29th, Aug. 26th and Sept. 23rd. Join us from 1-3 PM even if you haven't been selected - you still might have the chance to play!

All contestants should plan on arriving at the dealership between 1 and 1:30 PM on the day of the event. The contest will begin at 2:00 PM.

If we do not have a winning roll, the contestant with the most "Naples Mazda" symbols will win a pair of concert tickets.